UPDATE: A memorial service for Dean Karen Tidmarsh will be held the afternoon of Saturday, Sept. 28, 2013 in Thomas Great Hall. More details will be added when available.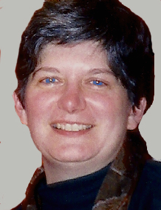 Karen MacAusland Tidmarsh, beloved long-time Dean of the College at Bryn Mawr College, died at age 63 in her Haverford home on March 2, 2013, of end stage carcinoid syndrome.
Born May 19, 1949, she devoted more than half of her life to Bryn Mawr College, from which she graduated in 1971. She was Dean of the College for 20 years, 1990-2010.
In lieu of flowers, contributions can be made to Bryn Mawr in Karen's memory. The Dean Karen Tidmarsh '71 Scholarship Fund, created in 2007 by a gift from Sandra Berwind, provides financial aid to undergraduates, with a preference for students from the Philadelphia area public high schools. The Dean Karen Tidmarsh '71 Summer Internship Fund, established in 2011 with gifts from members of Karen's class, supports summer internships for undergraduate students in the fields of community development or social change.
Memorial gifts can be sent to Bryn Mawr College, Helfarian, 101 N. Merion Ave., Bryn Mawr, PA 19010, with Tidmarsh Scholarship or Tidmarsh Internship designated on the memo line. You may also give online. In the Gift Information section, please type either Tidmarsh Scholarship or Tidmarsh Internship in the "Specify a Designation" box. To give via credit card over the phone, please call 610-526-7395 or 610-526-7380.
The College welcomes your remembrances of Karen in the comments section below.
Bryn Mawr Now article:
Bryn Mawr Mourns the Passing of Beloved Dean Karen Tidmarsh
Karen Tidmarsh receives Helen Taft Manning Award:
Dean Karen Tidmarsh '71 Recognized for
Extraordinary Service to Bryn Mawr College